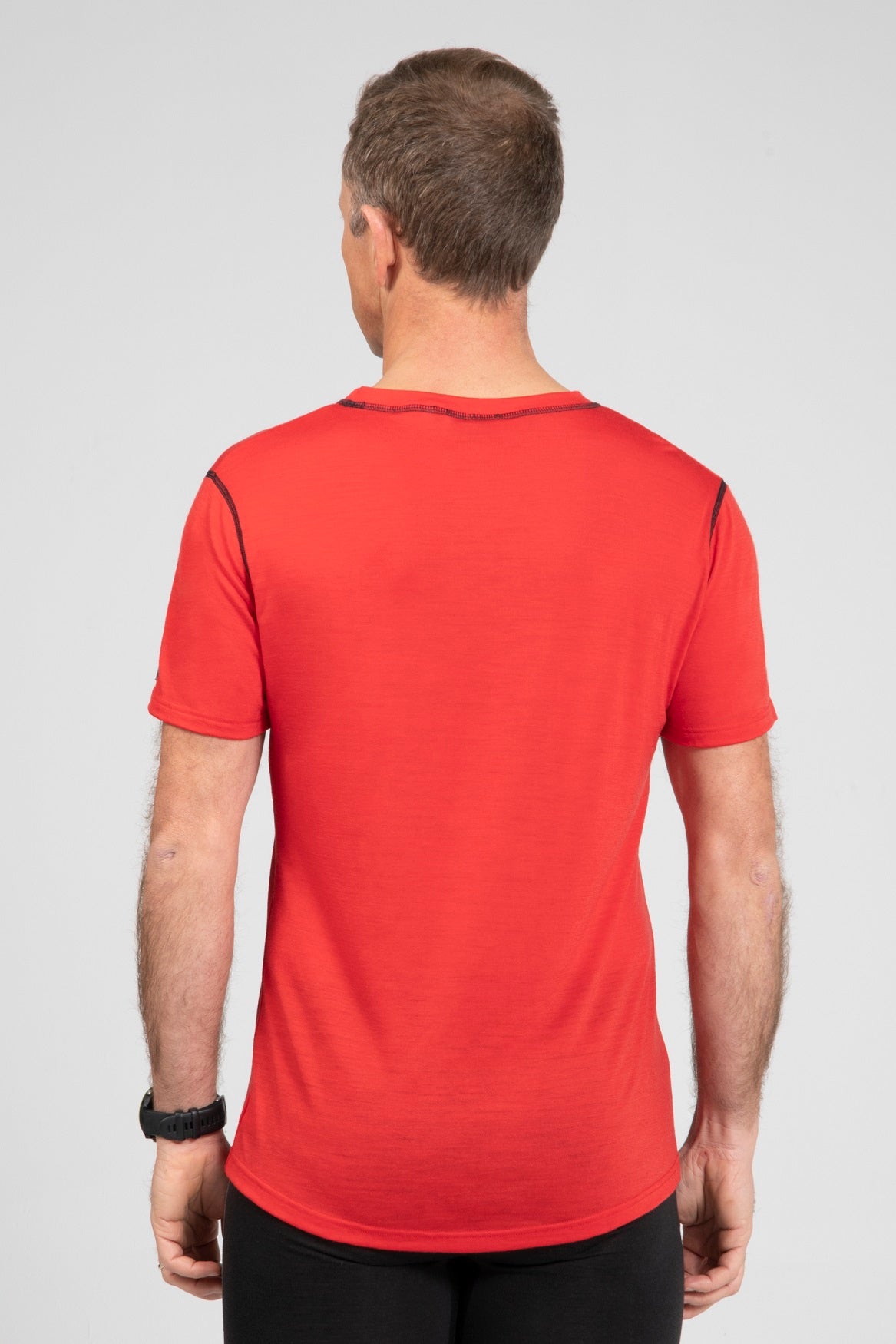 Men's Red Running T-Shirt in merino and lyocell
Discover the innovative combination of merino wool and lyocell (cellulose fiber from Austrian wood pulp), for unparalleled comfort. The combination of these two materials provides more breathability and lightness, while remaining very soft and pleasant to wear.
This short-sleeved running t-shirt is a must-have for your outdoor outings when temperatures rise. You will love its comfort for your running, trail or hiking outings.
50% 18.5 micron merino wool and 50% vegetable Lyocell
Close-fitting cut
Flat seams, offset at the shoulders
Red color, midnight blue stitching
Slightly elongated back
Knitted and assembled in France, near Lille
The benefits of merino wool for sports:
Thermoregulatory: it maintains a constant body temperature by insulating it
Zero Odor: dry, this t-shirt does not give off any sweat odor
Soft: the fineness of the wool fibers provides incomparable softness and comfort
Take a look at the size guide to find the model that suits you!
Clother philosophy
We want to make fashion a responsible pleasure. To achieve this, we work hard to offer you a selection of truly responsible brands, which pay attention to workers and the environment.