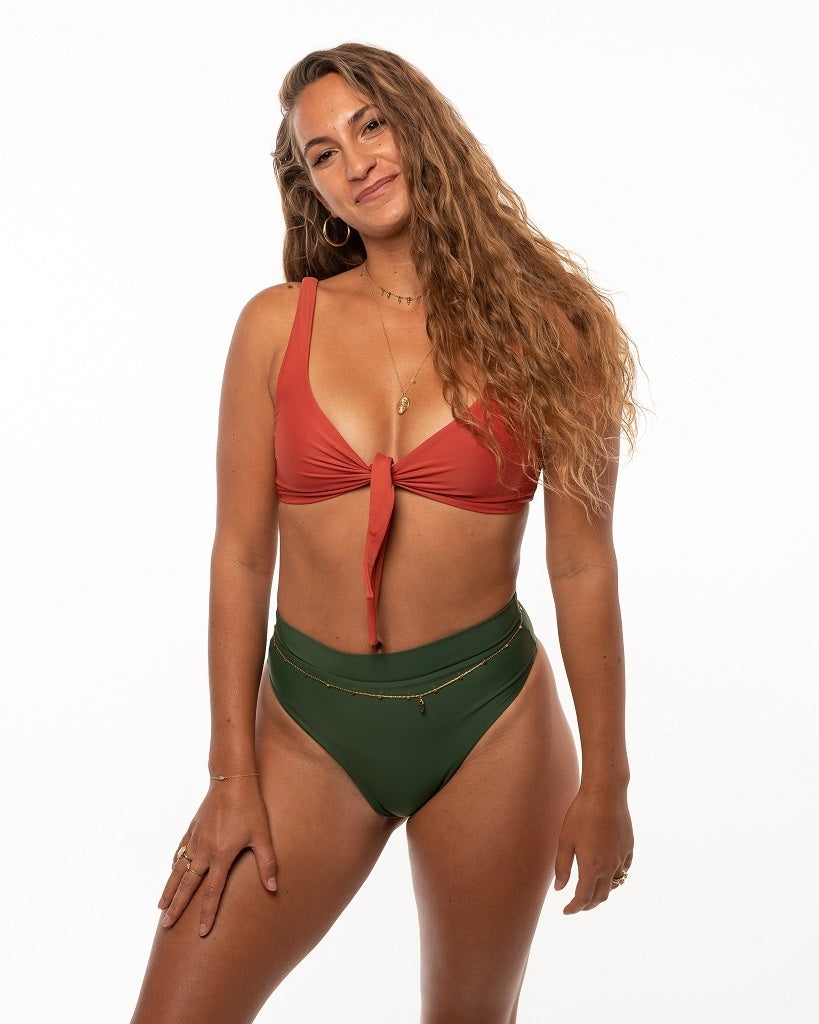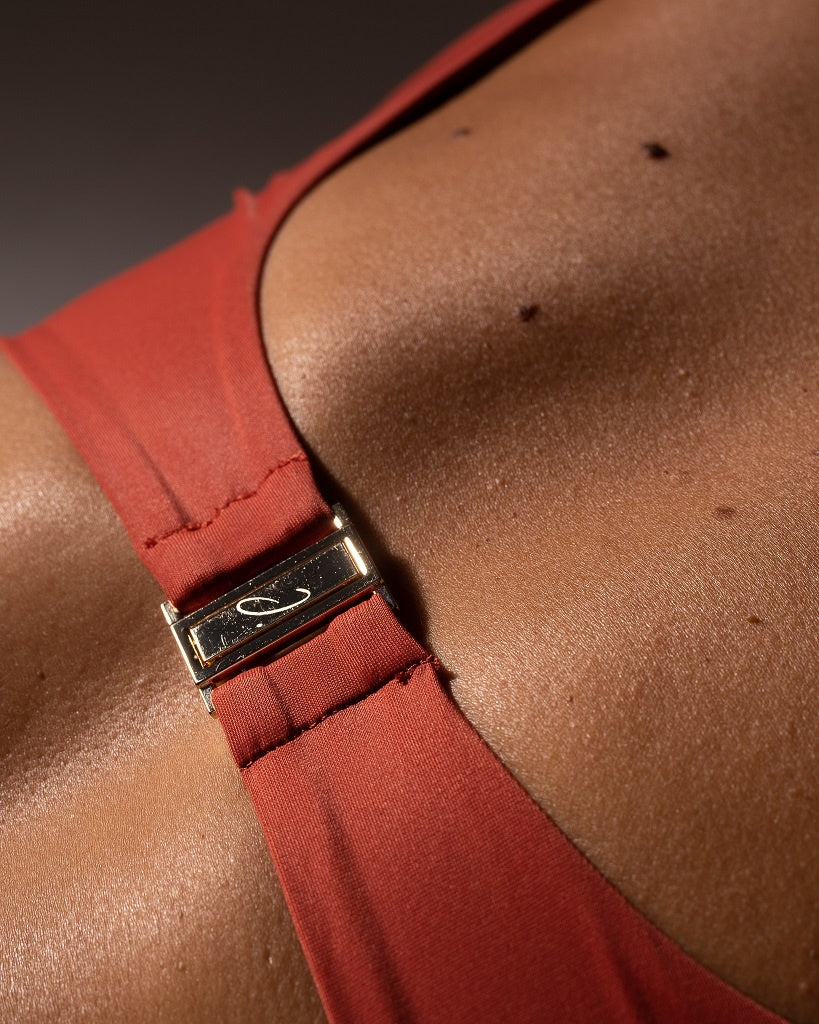 Charles Goji Swimsuit Top
The Charles swimsuit top adapts to different busts, thanks to exceptional fit and support. You will love its V-neckline, for a very feminine look, and its delicate gold clasp. In short, Charles is a top that is both comfortable and sexy!
Little tip: Once you find the perfect fit and tie it tightly in the front, you can simply use the clasp for convenient use.
Double layer fabric
Regenerated nylon made from fishing nets and other nylon waste
Composition: 78% Regenerated Nylon 22% Elastane
Seamless stitching
Ethically handmade in Portugal
For a two-piece swimsuit, also discover the Colin bottom
Finally, Julienne swimsuits protect against UV rays and are very resistant to chlorine, sunscreen and oils.
Clother philosophy
We want to make fashion a responsible pleasure. To achieve this, we work hard to offer you a selection of truly responsible brands, which pay attention to workers and the environment.