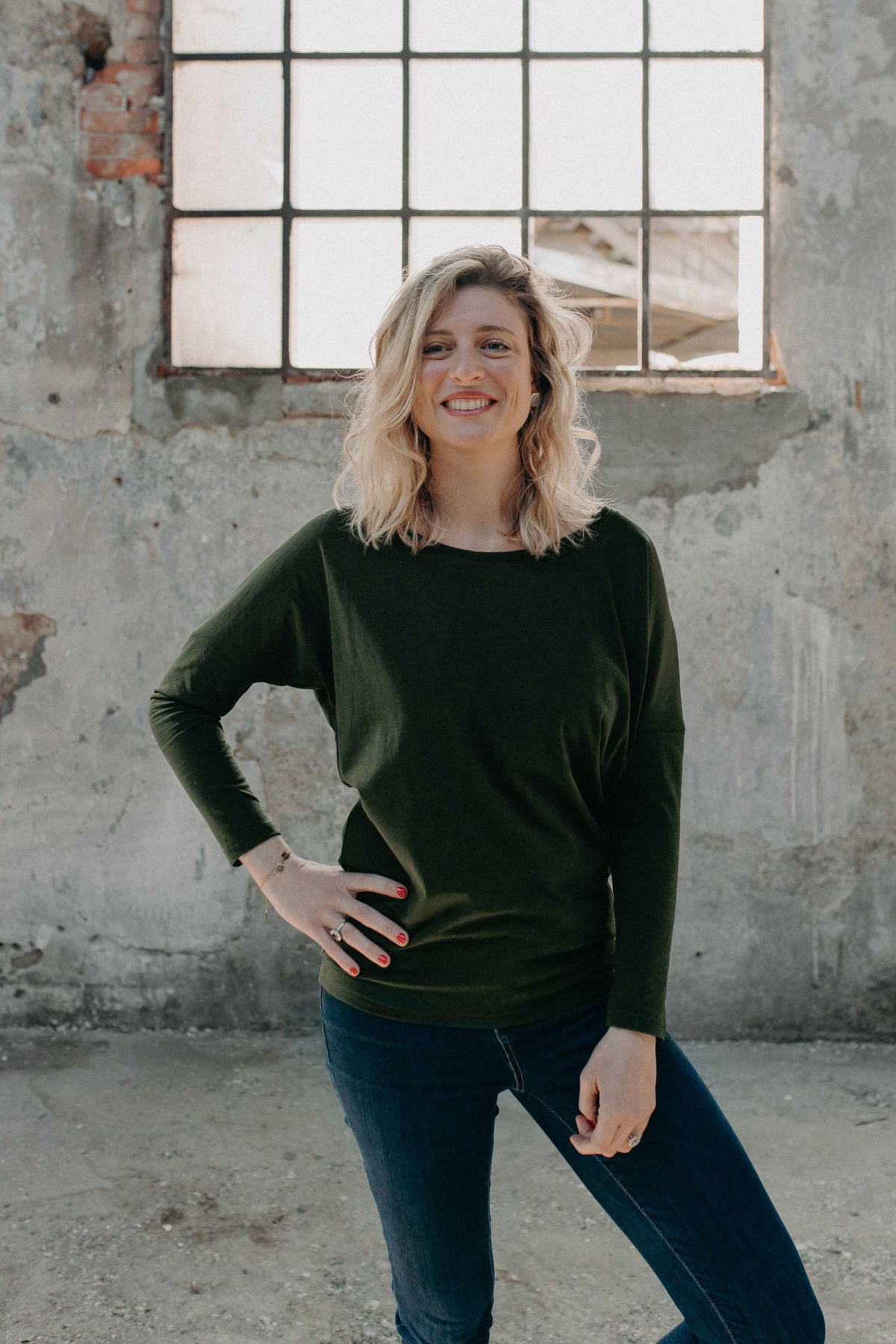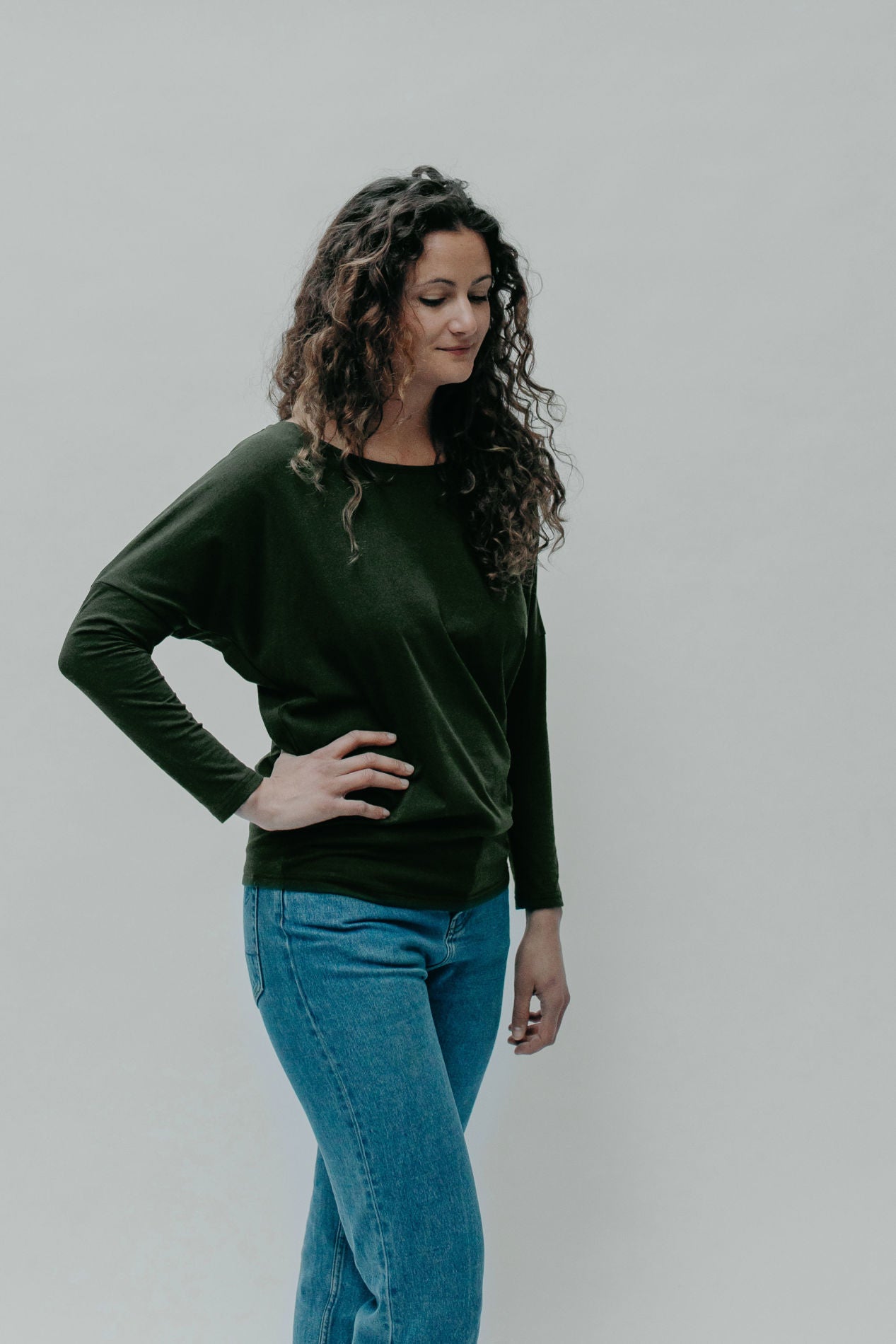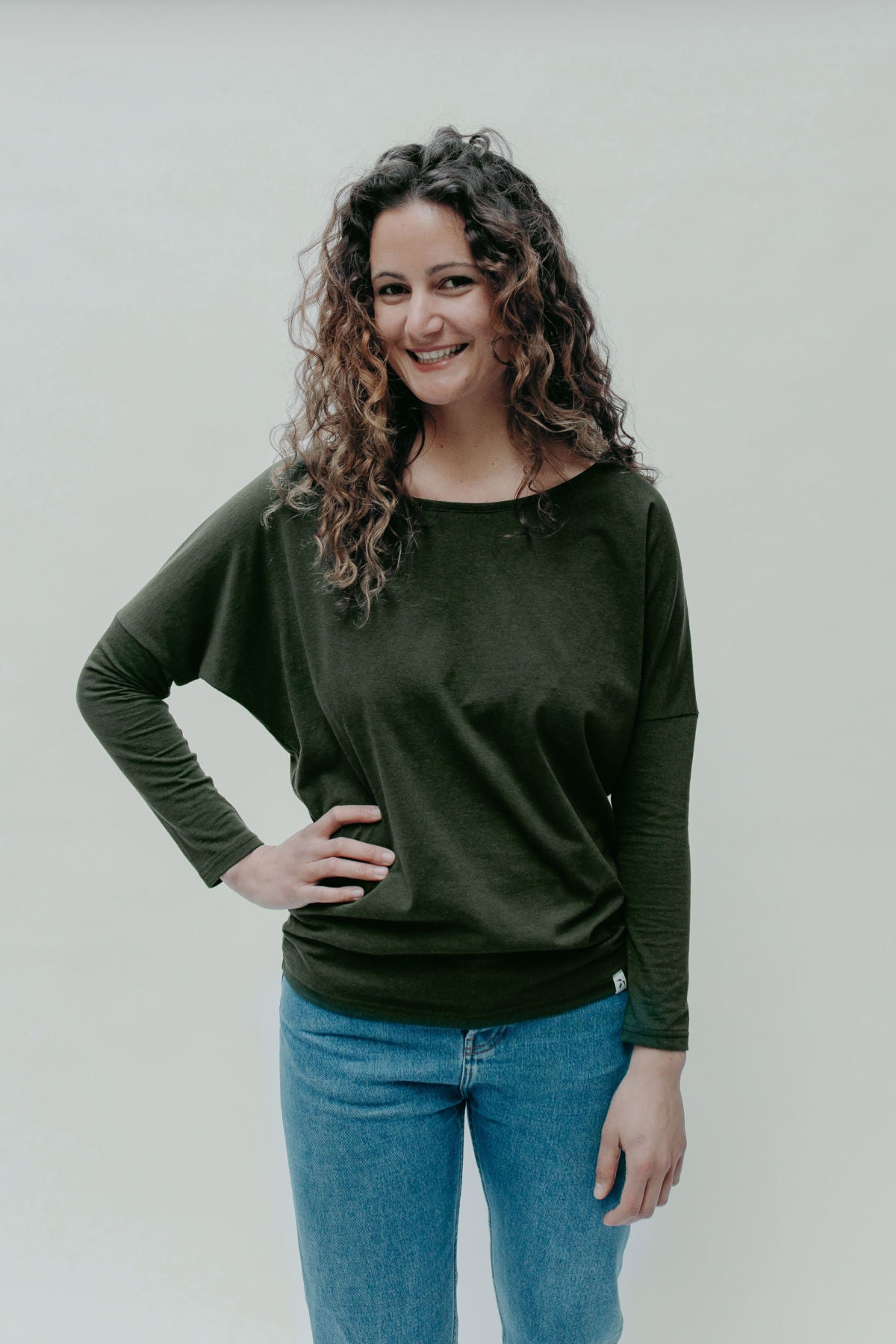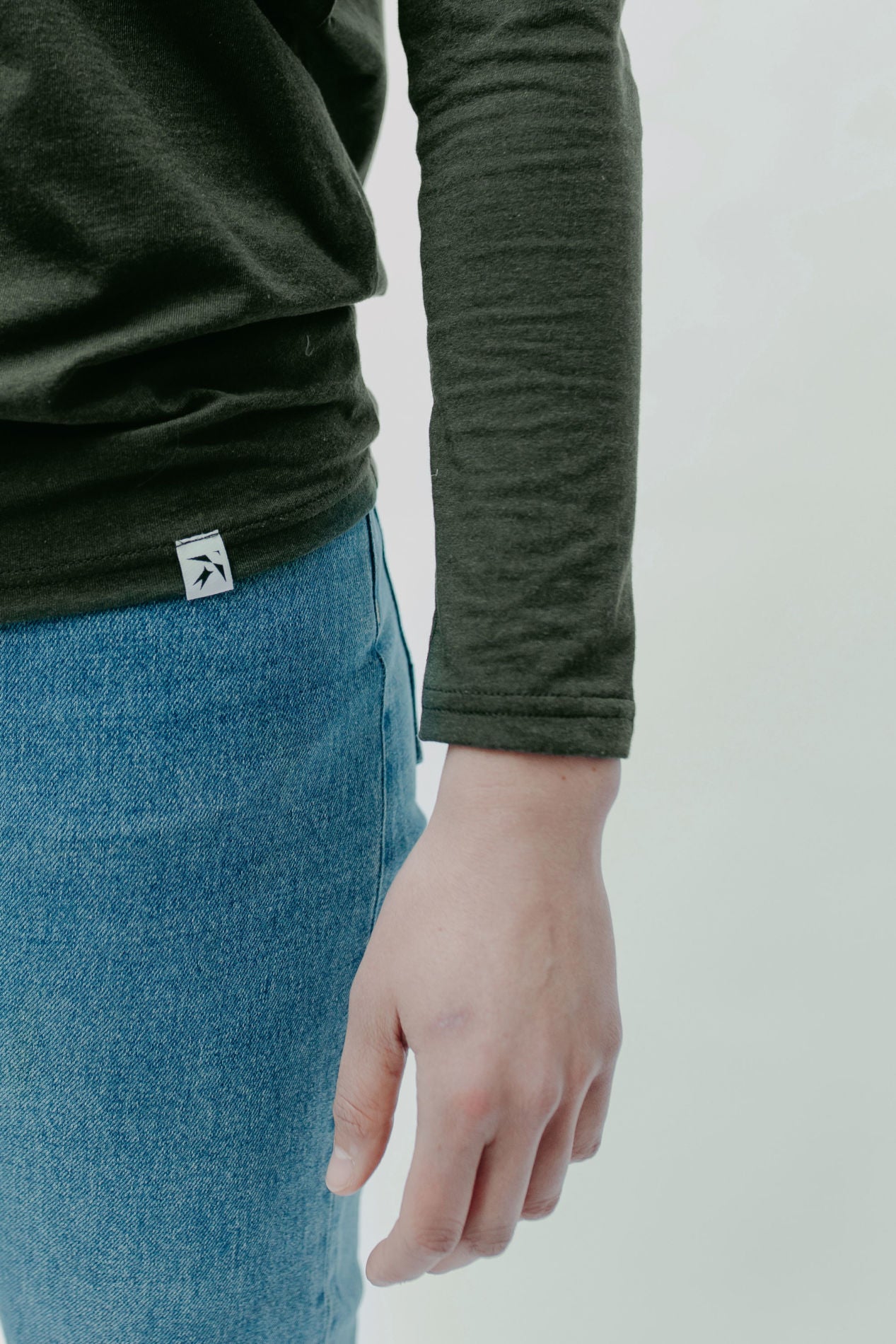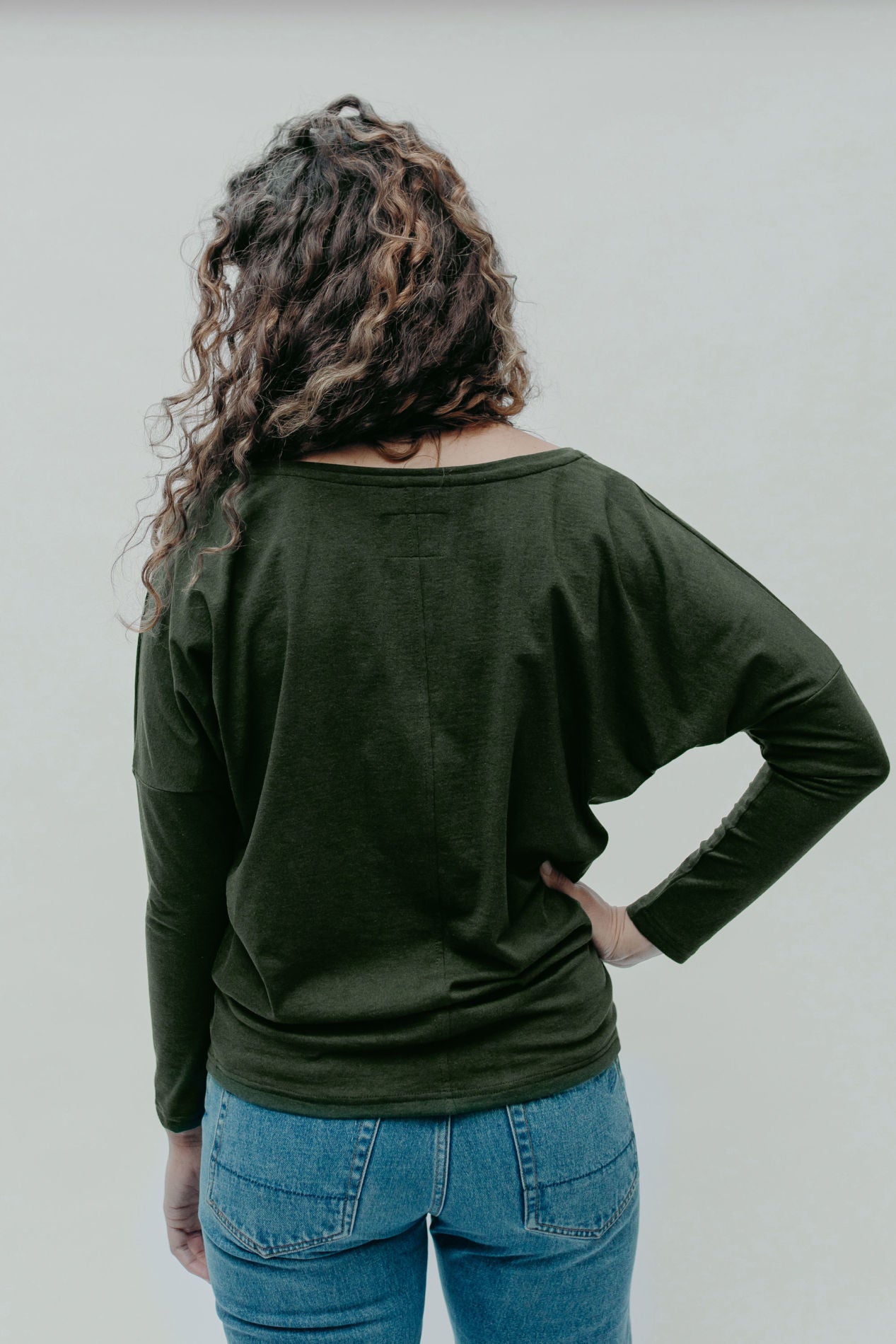 Long-sleeved top Mme Perdrix Jungle
The Mme Perdrix long-sleeved top for women offers an original and modern, batwing style cut. You will also find it super comfortable. For a chic and casual style, it is ideally worn with jeans. This is a long-sleeved t-shirt perfect for spring.
50% recycled cotton 50% recycled polyester
Fabric from upcycling
Boat neck
Loose fit at the batwing bust level
Tightened at the sleeves, and at the bottom to pleat on the hips
Made in France
Clother philosophy
We want to make fashion a responsible pleasure. To achieve this, we work hard to offer you a selection of truly responsible brands, which pay attention to workers and the environment.