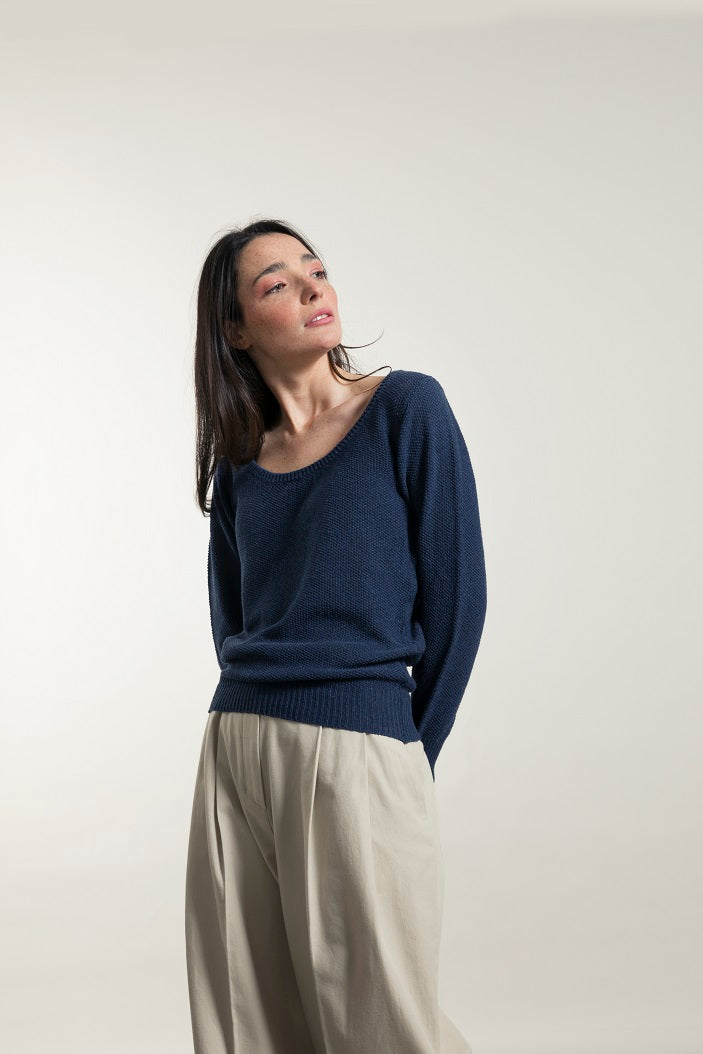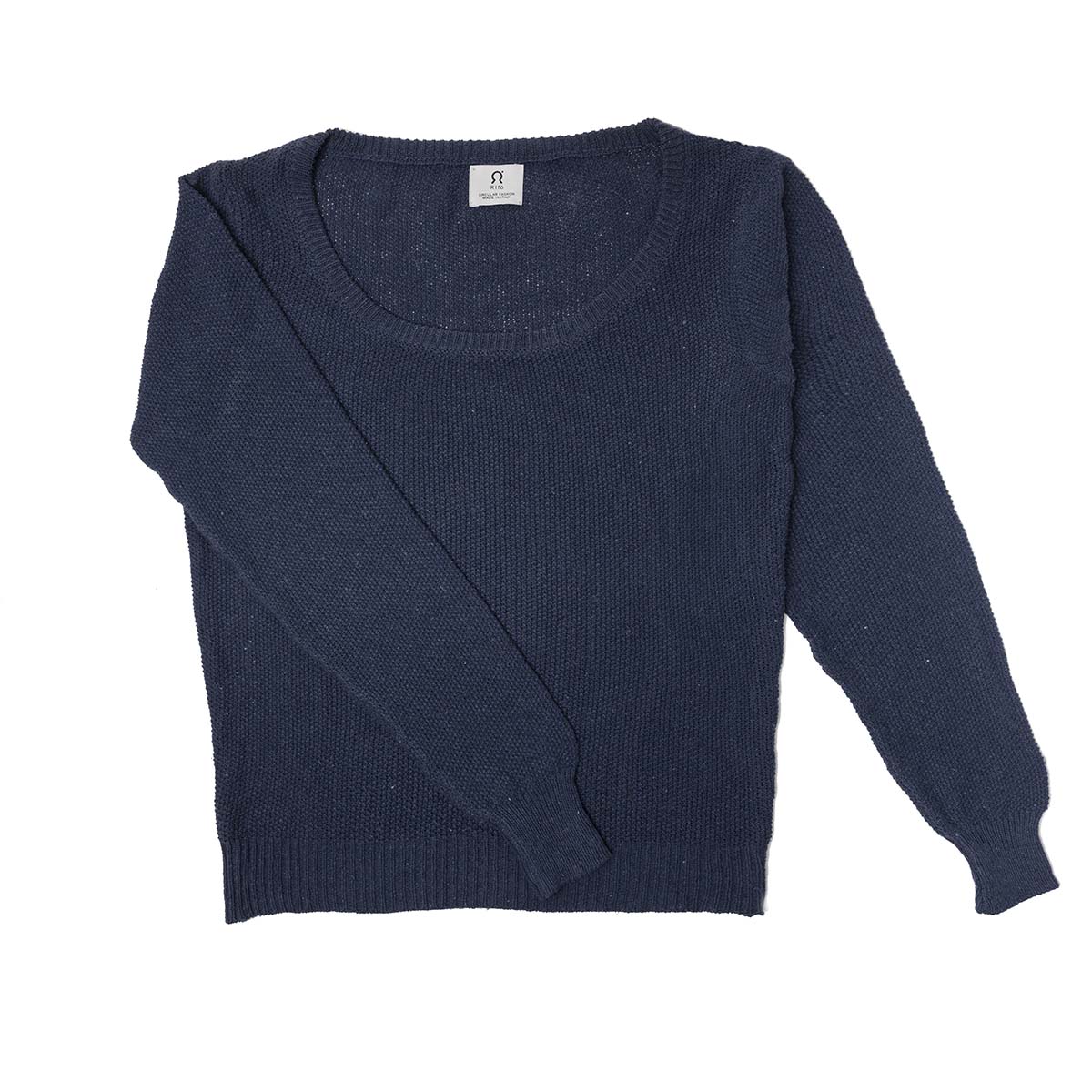 Recycled Cotton Sweater Grazia Baltic Blue
The Grazia recycled cotton sweater is
a lightweight sweater,
ideal for mid-season and summer evenings.
Round collar
Lightweight mesh
80% recycled cotton
100% natural denim blue color: No industrial dye
Made in Tuscany
To wear on to the skin or over a t-shirt
Made from recycled jeans, this garment is much more eco-responsible than conventional cotton clothing: 87% less water consumption; 77% less energy; 93% less CO2 emissions
Clother philosophy
We want to make fashion a responsible pleasure. To achieve this, we work hard to offer you a selection of truly responsible brands, which pay attention to workers and the environment.