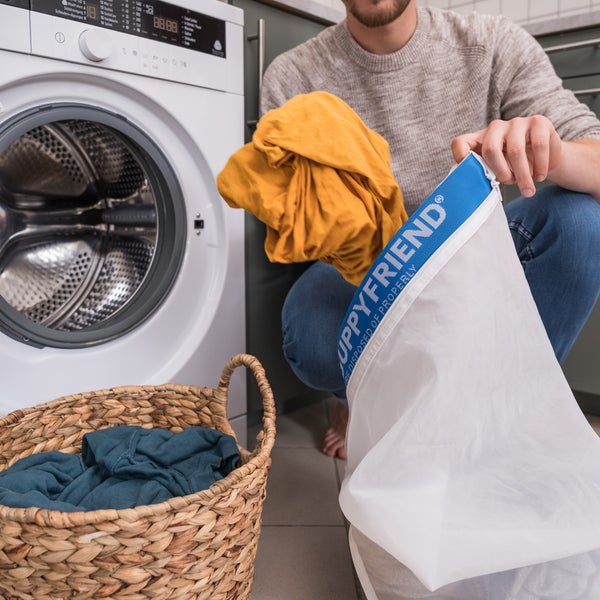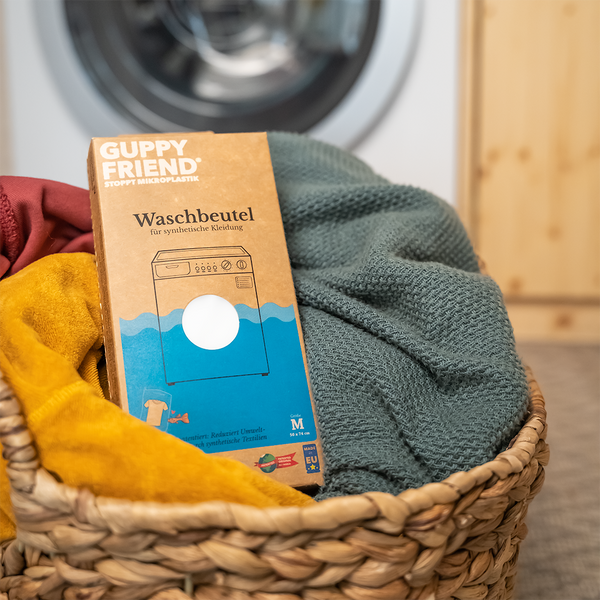 Filter wash bag for microplastics
STOP MICRO-PLASTICS from our clothes!
The GUPPYFRIEND washing bag is the first simple and practical solution to prevent microplastic fibers from our clothes from ending up in rivers and oceans. Broken synthetic fibers accumulate in the corners of the wash bag, making them easy to dispose of.
Many of our clothes contain synthetic materials: sportswear, fleece jackets, etc. But also our sweatshirts or skirts which may contain polyester or polyamide. When washing, tiny plastic fibers break and end up in wastewater. At the end of the chain, they end up in rivers and oceans, thus harming our environment.
This is exactly where the GUPPYFRIEND wash bag comes in. According to the Fraunhofer UMSICHT Institute, the Guppyfriend bag helps reduce synthetic fibers that break by 86% on average, and the rest accumulates in the corners of the bag washing.
To find out more about how the Guppyfriend wash bag works, click
HERE
Clother philosophy
We want to make fashion a responsible pleasure. To achieve this, we work hard to offer you a selection of truly responsible brands, which pay attention to workers and the environment.