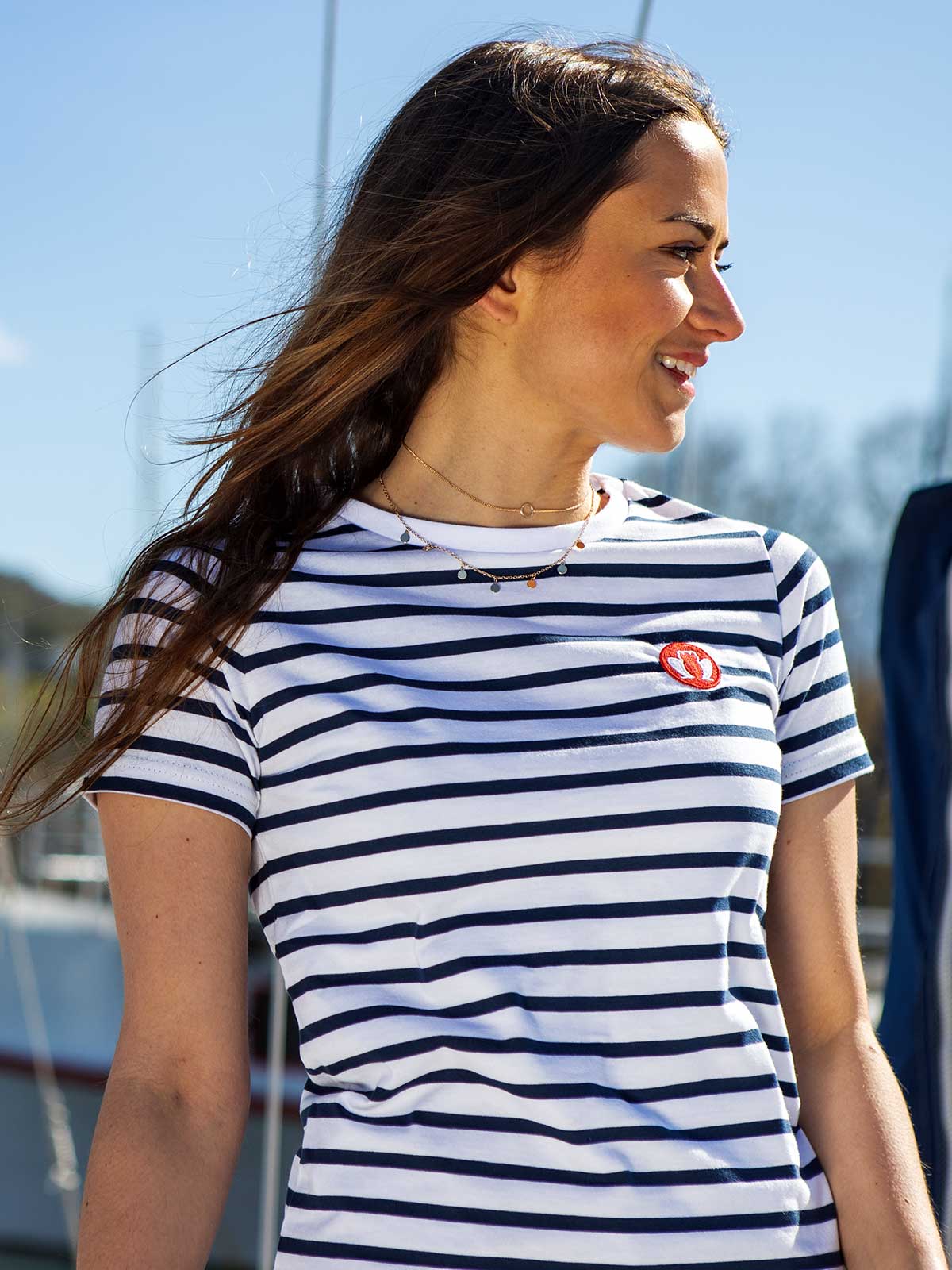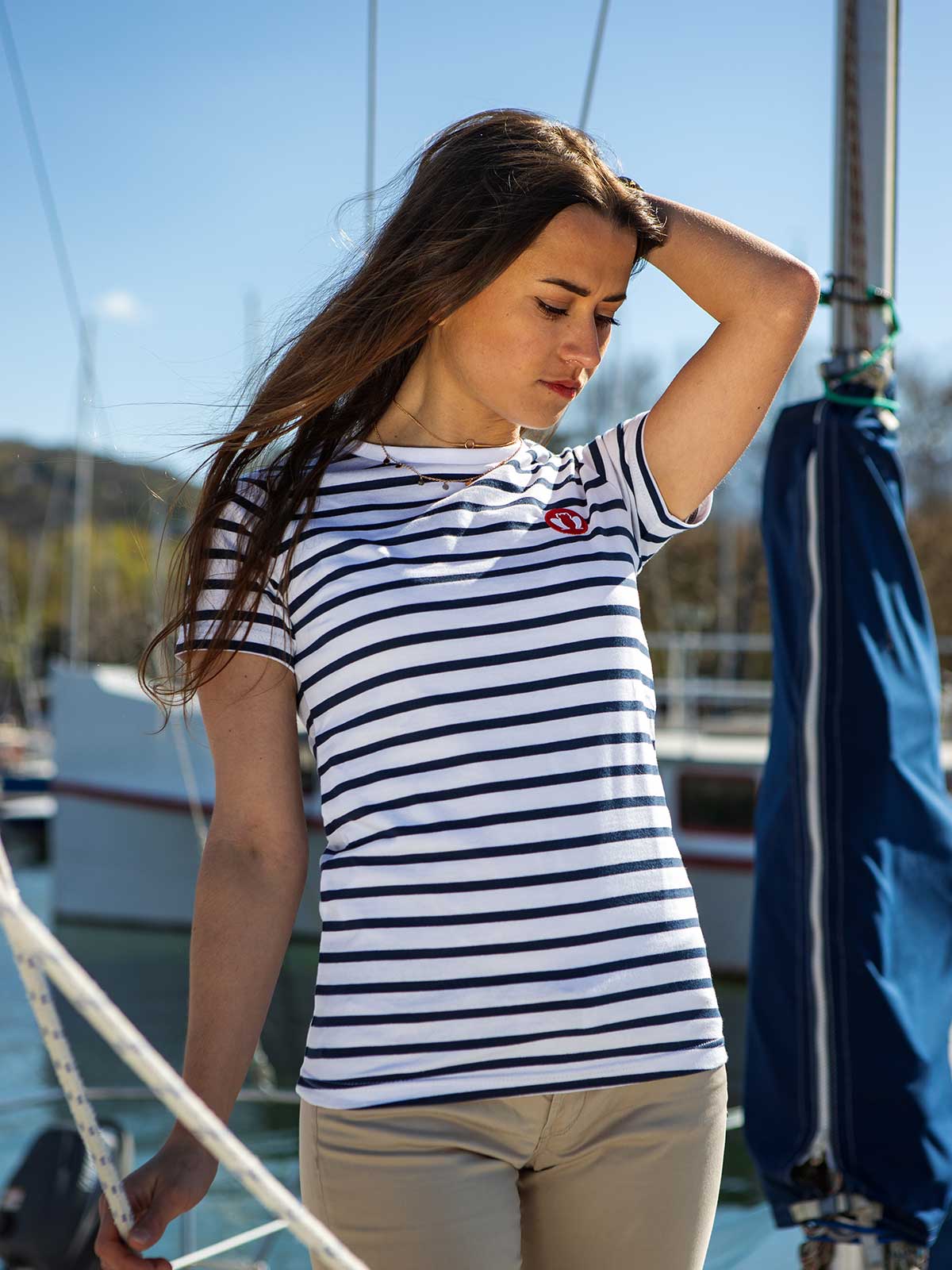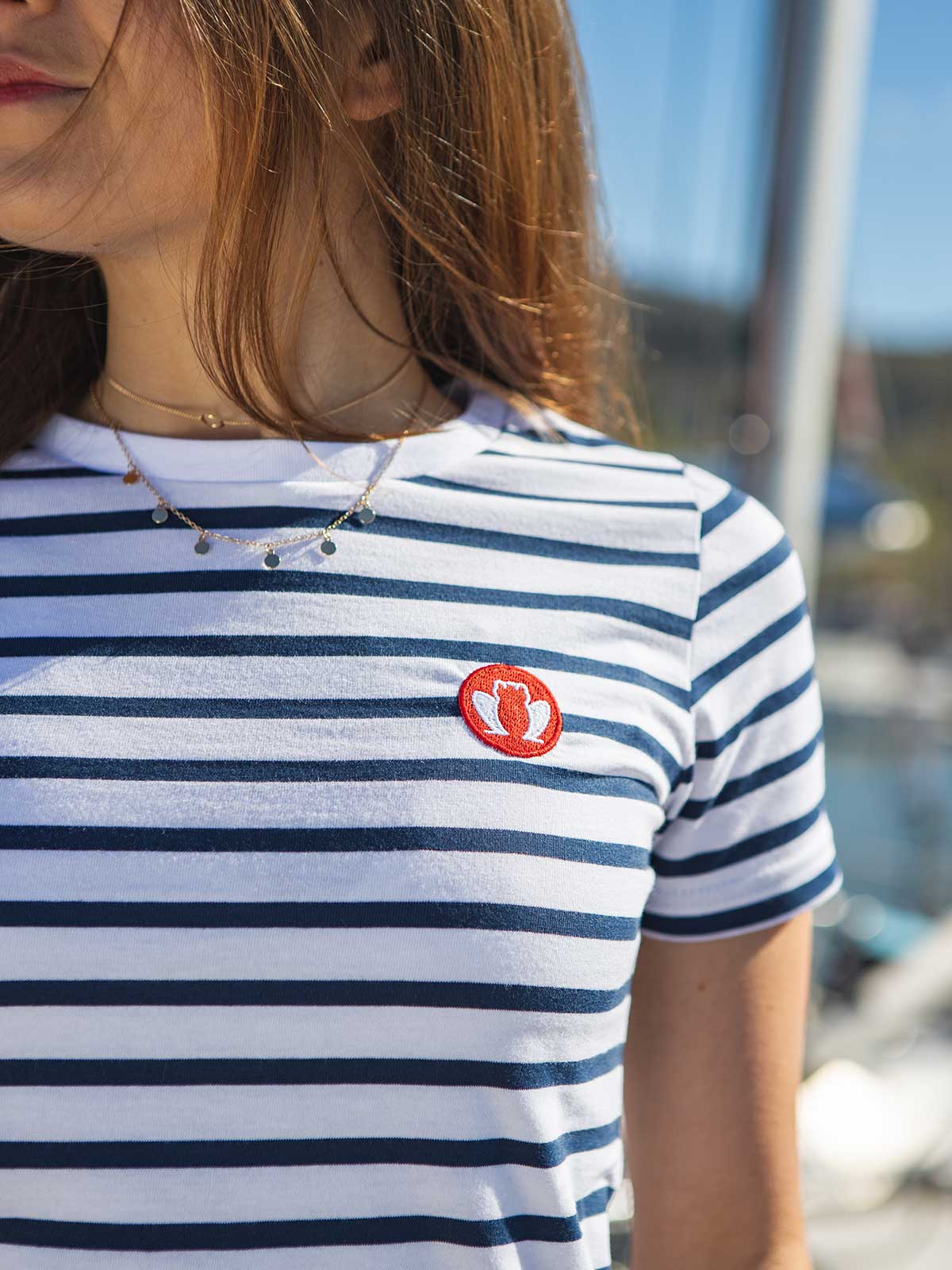 Women's T-Shirt The Sailor
With its white jersey in 100% organic cotton, Le Marin is the trendy t-shirt from the Tranquille Emile collection! Entirely manufactured in Auvergne Rhône-Alpes, Le Marin travels less than 100 km from the start to the end of its manufacturing line for the lowest possible carbon footprint.
100% organic cotton
150g/m2 mesh for a solid t-shirt
Fitted collar knitted in the same jersey as the rest
Made in France, in a certified solidarity workshop
Clother philosophy
We want to make fashion a responsible pleasure. To achieve this, we work hard to offer you a selection of truly responsible brands, which pay attention to workers and the environment.