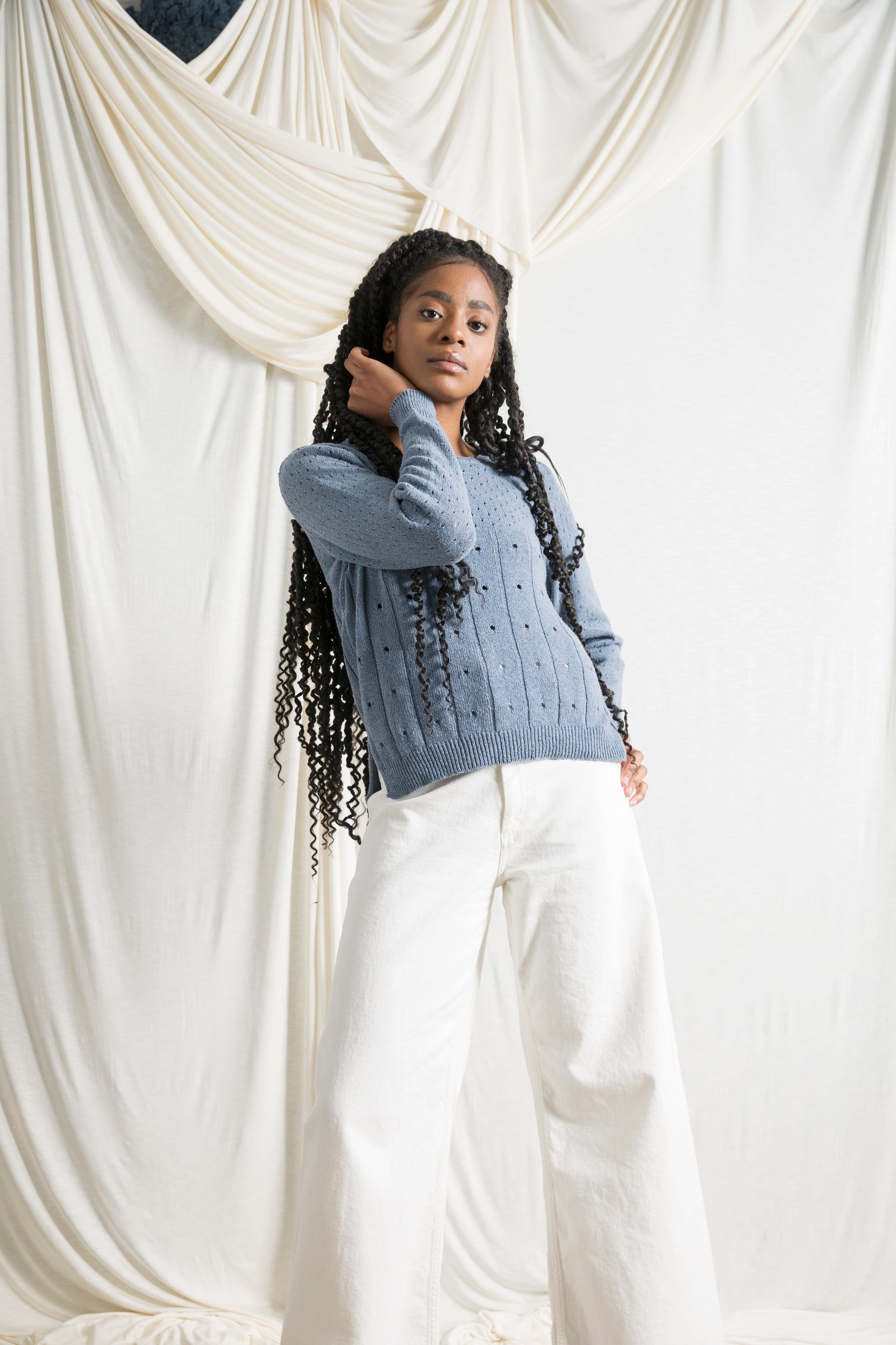 Light cotton sweater Mia Atlantic
Mia is a light women's sweater made of cotton, with a classic straight cut and openwork design. Ideal for temperate days, you can wear it with jeans and a pair of sneakers. This sweater is made with 80% recycled cotton, from old jeans.
Classic cut and round neck
5 cm slit on the sides
Made in Italy
Made from recycled jeans, this garment is much more eco-responsible than conventional cotton clothing:
87% less water consumption
77% less energy
93% less CO2 emissions
Clother philosophy
We want to make fashion a responsible pleasure. To achieve this, we work hard to offer you a selection of truly responsible brands, which pay attention to workers and the environment.