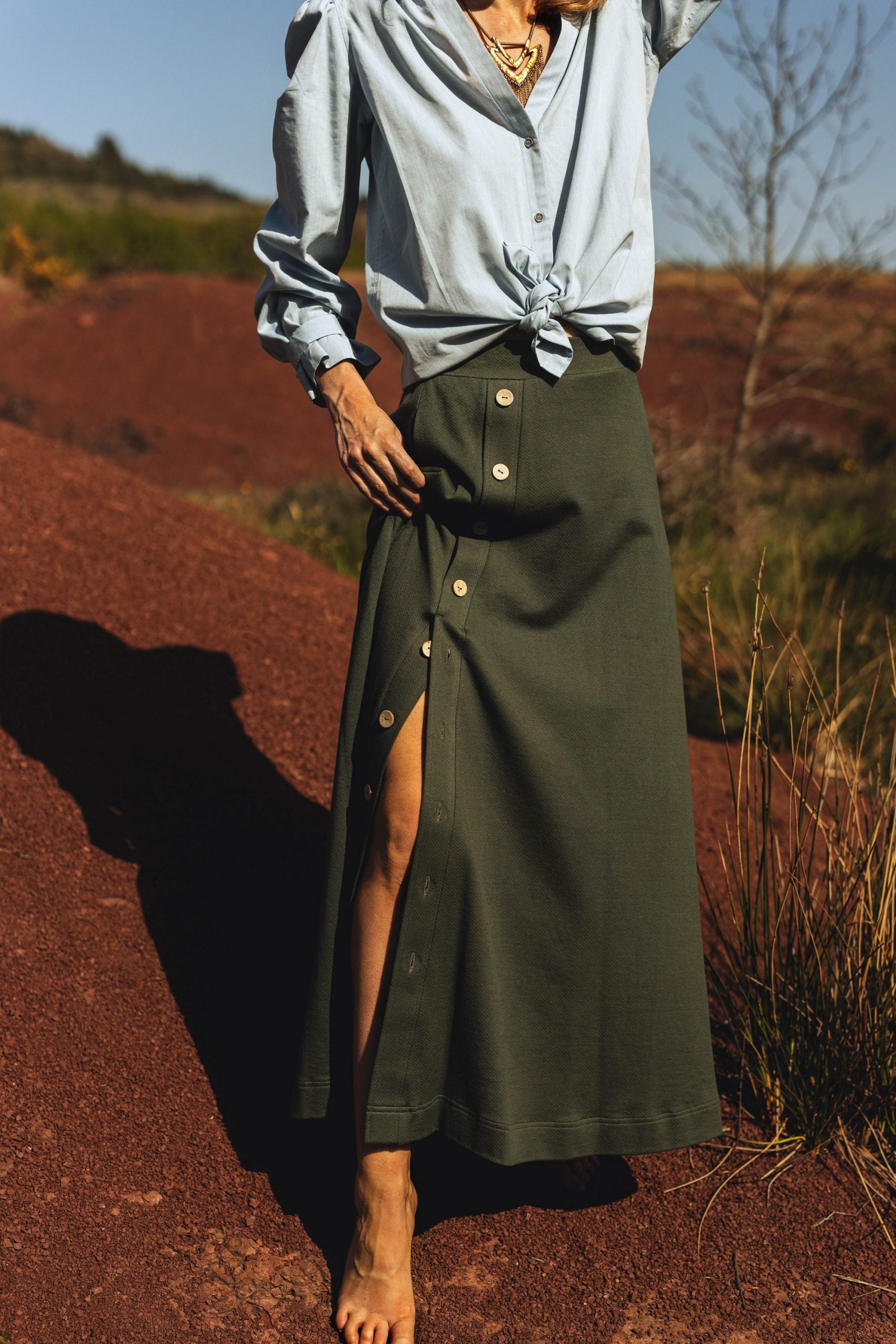 Iberis long skirt
Are you looking for a skirt that is both chic and casual, the Iberis long skirt is made for you! With its straight cut, slightly flared at the bottom, this skirt has an assertive style. In addition, it can be worn in multiple ways, depending on your desires: high or low waist, buttoned or slit.
Long skirt in 100% organic cotton
Side pockets
Wide belt
Free coconut buttonhole
High or low waist
Made in France
Clother philosophy
We want to make fashion a responsible pleasure. To achieve this, we work hard to offer you a selection of truly responsible brands, which pay attention to workers and the environment.